Alors qu'Halloween approche et que toute l'équipe va en forêt rejouer l'étrange destin du groupe de Burkitsville (et aussi de tenter de savoir ce qui est arrivé à la disparition de l'ancienne équipe de Rôliste TV en 2009), parlons un peu des choses qui font « du bruit dans la nuit ».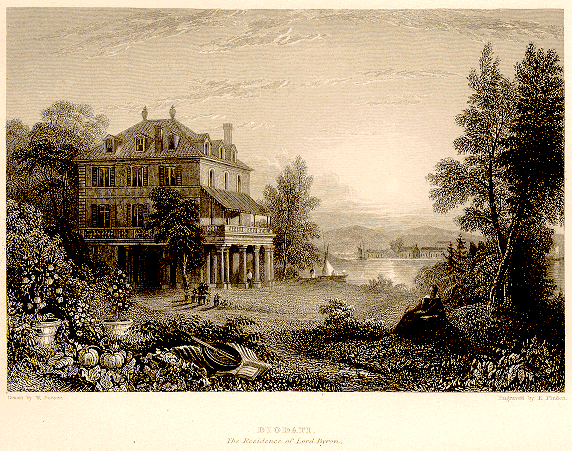 Loin des couleurs criardes des bonbons d'Halloween, trouvons un coin tranquille et ouvrons quelques livres ou tablettes (et là, on se rend compte qu' « ouvrir une tablette » ne passe pas) pour nous plonger dans ce qui est la création du genre horrifique.
Tout est parti il y a bien longtemps de la Suisse et ce court article de Neil Gaiman pour le Guardian. Il mentionne la genèse du genre et résume bien l'importance de cette rencontre poétique et estivale qui changé un pan entier de la littérature.
Qui aurait pu dire que de ces vacances à la villa Diodati, près du Lac Léman, sortiraient le mythe moderne du vampire et Frankenstein ? Cette histoire est pour un MJ jouant dans du « fantastique d'époque » une véritable mine d'or, une porte ouverte sur un champ des possibles sans aucune limite aucune. Pour ceux qui ne sont pas très au fait de cette histoire, il faut juste savoir que c'est à la suite d'un pari/défi lors de vacances, où les hôtes jouaient à se faire peur, que Mary Shelley et John Polidori ont respectivement créé Frankenstein et The Vampyre.
Et l'histoire dans l'histoire raconte aussi que Lord Byron, inspiration pour Lord Ruthven (le héros de The Vampyre), aurait été le premier à avoir eu l'idée. Bref, les superstars de la poésie de l'époque ont eu ce que l'on pourrait appeler des vacances productives et Mary Shelley, qui n'avait pas encore 20 ans, entrait dans l'histoire. En une magnifique mise en abyme, Horrors: Great Stories of Fear and Their Creators, propose sous forme de bande dessinée à textes une adaptation du récit de Frankenstein (qui est en fait fort peu connu), de la villa Diodati et de cet été 1816.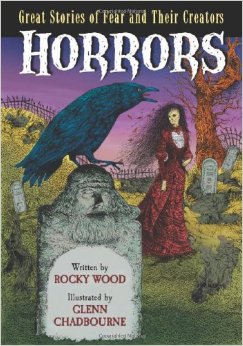 On y trouve aussi la « malédiction » qui a frappé ses membres et même si cette appellation est quelque peu exagérée, on verra quand même que les protagonistes de cette histoire ne sont pas morts dans leur lit, loin s'en faut. Les dessins en noir et blanc sont magnifiques et les textes sont autant d'idées de scénario tant chaque pan de leur existence peut prêter à de multiples interprétations. Amateurs de comics plus traditionnels, vous retrouverez également la villa qui sert de principal dans l'excellente et ambitieuse série Vertigo Unwritten de Peter Gross dont la publication française est disponible  chez Urban
Les « vraies » coulisses de cet été sont dévoilées dans une licence artistique qui n'est qu'un des nombreux exemples de variations que cette unique histoire peut (doit?) engendrer. Alors qu'Halloween se rapproche, nous finirons cet article en continuant notre voyage dans l'horreur. D'un support à l'autre mais jamais être hors-sujet, nous vous laissons en compagnie de Mark Gatiss (que l'on ne présente plus, comme on dit) et de son premier opus sur l'histoire de l'horreur (-Rire de Vincent Price en fond sonore.)
En bonus, un excellent Podcast de la Méthode Scientifique