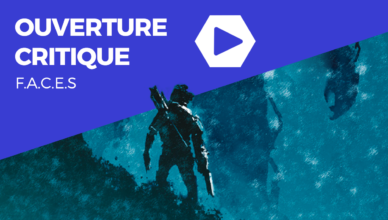 Mathieu vous présente le somptueux jeu générique de James Tornade
[...]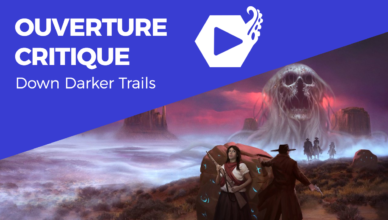 Mathieu vous emmène dans l'Ouest sauvage et étrange pour l'Appel de Cthulhu, qui n'aura jamais été autant d'actualité en ce début d'année.
[...]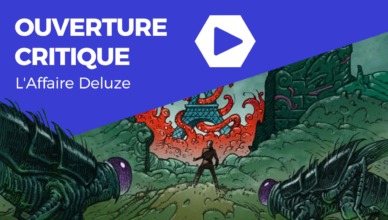 Mathieu vous présente cette campagne pour Cthulhu des Années 80, remise au goût du jour, chez les XII Singes
[...]
Être hors-la-loi ne vous effraie pas, vous vous voyez même déjà tenir le guidon de votre Harley-Davidson surpuissante, arborant fièrement votre blouson à
[...]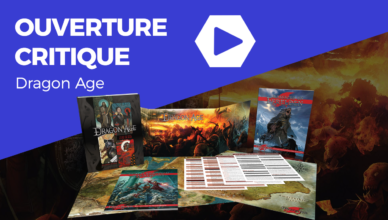 L'Ère du Dragon est apparu et des nouveaux héros vont devoir relever les défis ce des temps troublés. Dans cette vidéo Benjamin va
[...]
Dans cette vidéo, Benjamin vous présente le premier supplément du jeu de rôle Star Trek Adventures. Intitulé Le dernier voyage, celui-ci regroupe huit
[...]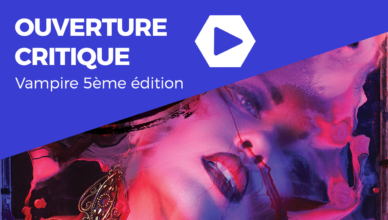 Mathieu vous présente la 5e Édition de Vampire, traduite en français par Arkhane Asylum dans le cours de l'année. En bonus, la critique
[...]
Guillaume vous propose de courir sur les murs, de sauter d'arbre en arbre, tout cela les yeux bandés et un sabre à
[...]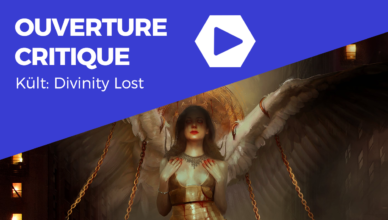 L'année reprend et pour l'inaugurer, Mathieu vous propose un jeu léger et guilleret: Kult, en VO, de retour pour une quatrième mouture.
[...]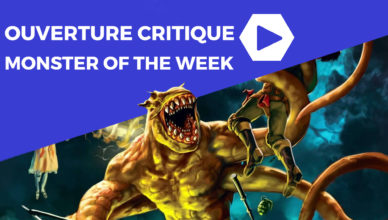 Guillaume se la joue Buffy avec l'ouverture critique de Monster of the Week dont la VF vient de sortir chez Studio Deadcrows.
[...]
Benjamin vous présente dans cette ouverture critique le monde enchanté d'Equestria, peuplé de poneys liés par l'amitié. Oui vous avez bien compris, nous
[...]