Alors que le premier mois de 2017 s'achève, que les crowdfundings arrivent de toutes parts,  les traits sur les murs pour compter les livres lus se font plus nombreux. Comme toujours nous pouvons compter sur la polyvalence éditoriale de Bragelonne, mêlant grand classique et roman haletant pour nous faire naviguer vers tant d'imaginaires.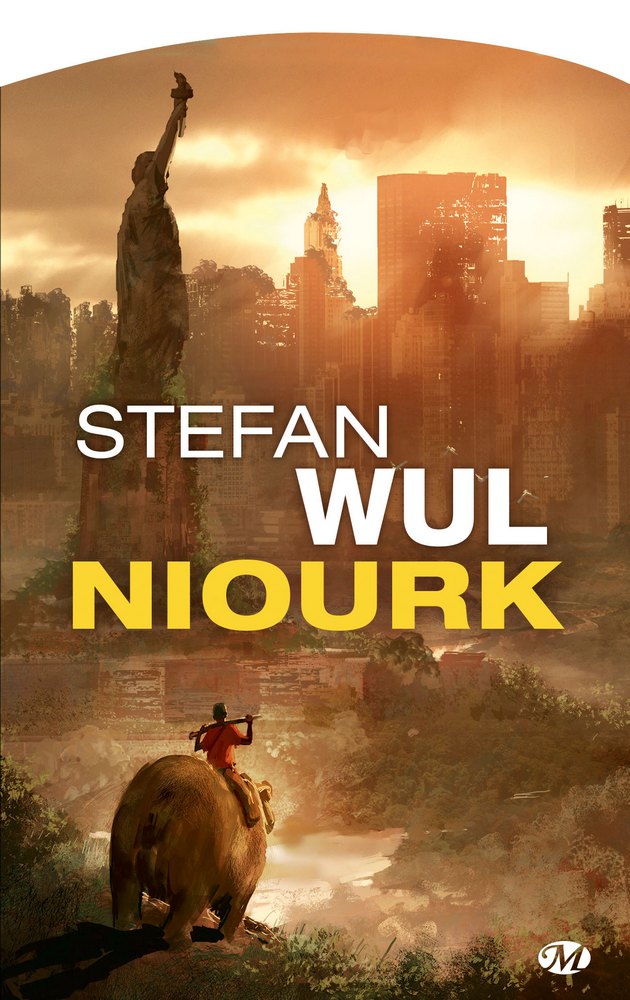 On commencera ainsi par les amateurs de Degenesis et des jeux post-apocalyptiques (Planète Hurlante et autres) avec Niourk. Enorme classique de la SF française écrit par Stefan Wul, ce livre qui fête cette année ses 60 ans reste toujours aussi efficace.
En route pour la ville des dieux !
Les hommes ont régressé à un stade primitif après une catastrophe nucléaire qui a bouleversé la planète. La survie s'est organisée au cœur de tribus. Dans l'une d'elle vit un enfant noir, rejeté par les siens à cause de sa différence. Condamné à mort par leur chef, il se met en route vers Niourk, la ville des dieux. Mais dans cette métropole abandonnée ne subsistent que ruines, radiations et machines étranges…
Dans une terre où les océans se sont évaporés, ravagée par une apocalypse, le monde d'avant ne survit que par quelques noms (Niourk pour New York) et des objets que le lecteur reconnaîtra mais pas l'enfant noir, principal protagoniste, dénué de nom. Si l'intrigue est simple, le retournement de situation de ce roman, et qui en est sa marque de fabrique,  fonctionne toujours à merveille et le changement de style qui l'accompagne montre toute la réflexion derrière ce livre qui est un scénario de jdr en puissance et clé en main.
On trouve un monde post-apocalyptique qui est « simple » et d'autant plus marquant, loin des pavés modernes et, sans vous divulgacher, un changement de registre qui vous fera basculer dans un autre genre que celui du post-apo. Les 264 pages se dévorent (un bon voyage en train et le roman est fini) du fait d'un style très épuré et d'un découpage nerveux en  très courts paragraphes. Ce livre a d'ailleurs été dans les collections jeunesse pendant de nombreuses années (France, pays des étiquettes).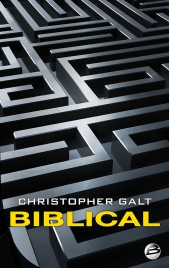 Autre genre, pour les amateurs de Dr Who, de The Strang, Ambre et de SF, nous ne pouvons que vous conseiller Biblical de Christopher Galt
Du jour au lendemain, une vague d'hallucinations balaie le monde : visions, spectres, flashbacks du passé… Au début, ces visions n'ont rien de remarquable. Il s'agit souvent d'objets égarés dans le temps, d'ombres distinguées du coin de l'œil ou encore d'aperçus d'amis ou de parents depuis longtemps décédés. Mais progressivement, ces manifestations ont tendance à se prolonger et à se répandre, à devenir plus saisissantes. Plus terrifiantes.

Alors que ces phénomènes prennent une tournure réellement apocalyptique et que le chaos généralisé menace, certaines personnes se réfugient dans la religion, d'autres en appellent à la science.
Outre que le fait de voir cité Rouen dans un livre SF est plaisant, ce livre est une VRAIE surprise. Une fois le résumé lu, on peut craindre une histoire au pitch certes accrocheur mais dont le traitement la fera tomber dans les pires affres.  Il n'en est rien, tout au contraire. Galt nous emmène où il souhaite, jouant toujours sur le faux-semblant et la remise en cause de ce qui peut exister ou prétendre pouvoir exister (si vous relisez cette phrase, c'est à peu près ce que vous ressentirez à certains passages).
Ce livre est un labyrinthe. Dans ce voyage surréaliste, philosophique, apocalyptique et fantastique notre perception de la « réalité » est fractionnée entre celle de John McBeth (le héros psychiatre) et d'autres personnages aux expériences toutes décrites impeccablement dans un style maîtrisé qui conforte le lecteur. On sent à tout moment que Galt sait où il veut nous emmener, malgré les circonvolutions et méandres du récit. Les histoires dans l'histoire et les expériences multiples sont toutes si prenantes et les personnages si bien campés que les pages se tournent toutes seules. A chaque chapitre, on ne sait à quoi s'attendre et c'est avec un vrai ravissement que l'on pose parfois le roman pour se projeter dans le monde qui nous est amené à contempler. Un vrai coup de coeur, vous l'aurez deviné.
Alors que tout aurait pu être convenu et hors de contrôle, à chaque découverte, on se demande au début quand l'on va être décu. Mais Galt* est un vrai créateur à l'imagination sans pareil. Et rien ne se passe. Vous ne cherchez plus la déception mais vous trouvez l'émerveillement. Le roman se tient admirablement bien et là aussi, la soixantaine de chapitres rythme très avantageusement l'ensemble. Reconnaissons toutefois que par la profusion des chapitres (65) l'attention peut être mise à rude épreuve tant l'on passe d'un sujet à l'autre. Un autre mot de la fin, celle-ci peut laisser un peu perplexe, mais quelques jours après, on se rappelle surtout d'un fabuleux voyage. Et, bien entendu une telle qualité fait que le livre est une inspiration constante. Les personnages sont autant de pnjs (voire de pj ) et bon nombre de sous intrigues font de parfaits scénarios clé en main. Mais avant cela, plongez-vous aussi dans ce roman of « Biblical Proportions » comme dirait le professeur Venkman, afin de ramener une moisson fabuleuse d'histoires..
*(un pseudonyme cachant « un auteur à succès », même si une simple recherche suffit à trouver qu'il s'agit de l'auteur de polar Craig Russel)