Pour notre petit tour de l'Imaginaire de cette semaine, nous allons faire un grand écart des genres.
Partons tout d'abord dans l'espace et avec le chef d'oeuvre fondateur (sans jeu de mots) de la SF qu'est Fondation d'Isaac Asimov. Hari Seldon est un nom bien connu des fans et nous risquons de le retrouver non pas sur grand écran  mais sur HBO. En effet, Jonathan Nolan (frère de Christopher..) a anno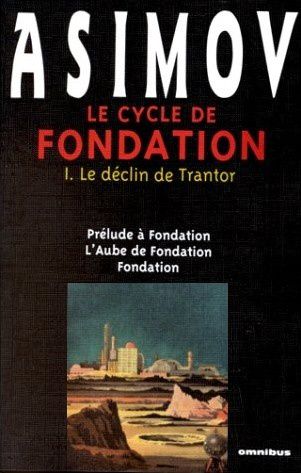 ncé développer le magnum opus d'Asimov. Son cycle des Robots, prélude de Fondation (quand il a alors décidé d'unifier son oeuvre) avait connu une version cinématographique grâce à Alex Proyas et I, Robot mais mis à part l'Homme Bicentenaire, on ne peut pas dire qu'il attirait les adaptations. Avec la fin prévue de Game of Thrones, Fondation sera peut-être le nouveau porte-étendard d'HBO.  Quant au jeu de rôle, la SF a son D&D avec Starwars et il faut reconnaître que l'univers d'Asimov est assez dur à codifier pour du jeu et il faudra trouver des trésors d'imagination pour pas jouer que des employés de US robots aux ordres de Susan Calvin (d'accord, je grossis le trait). Pendant ce temps, nous attendons toujours une adaptation des Princes d'Ambre ou du Cycle des épées qui se prêtent si bien au support série…
Continuons notre tour des univers et tels des Ambriens, passons chez nos amis du Steampunk. RolisteTV vous avait déjà parlé de la Bible du Steampunk chez Bragelonne. Le livre de Jeff VanderMeer et Desirina Boskovich a désormais un petit frère qui ne gagnera pas le prix du titre le plus court de l'année, 
The Steampunk User's Manual: An Illustrated Practical and Whimsical Guide to Creating Retro-Futurist Dreams.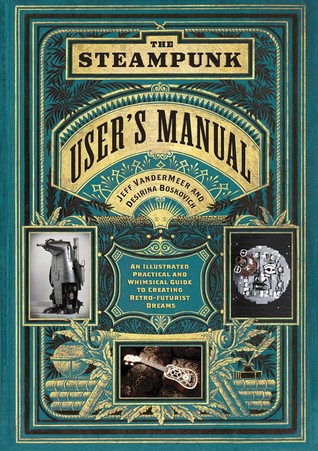 Si le genre et la genèse du Steampunk étaient le point central du première volume, le manuel donne des conseils sur comment créer ses costumes ou  montre encore quelques véritables pépites de création faites par des passionnés. C'est une oeuvre indispensable pour tous les cosplayers et autres fans du rétrofutur qui veulent faire tourner des têtes sur leur passage. Et si vous jouez à Victoriana, vous serez habillé pour vos parties.
Changeons d'époque mais non pas d'éditeur pour ce qui est de Cubicle7. Alors que RolisteTV a fini la chronique d'Achtung Chtulhu de Sans Détour (diffusion dans quelques jours), le pendant plus sombre et moins pulp qu'est World War Cthulhu a vu sortir Europe Ablaze, un recueil de six scénarios où les investigateurs se promèneront dans toute l'Europe afin de lutter contre les abominations du mythe. Et le Roi en Jaune est de la partie, ce qui promet toujours une bonne ambiance pour vos soirées car, tout comme l'ambassadeur, il sait recevoir.
Et pour parler de petit écran, n'oubliez pas que George RR Martin sera l'invité de la Grande Librairie sur France 5 ce vendredi 13 novembre!
Voilà donc un tour bien rapide de nos Imaginaires. Les chroniques de D&D5, Doctor Who et un mois de décembre très très chargé sont à suivre sur Rôlistetv. Nous parlerons aussi de ce chef d'oeuvre oublié et inconnu qu'est Broken Sword (1954) de Poul Anderson. Il est devenu l'Epée Brisée et est ENFIN traduit grâce aux éditions du Bélial. Nous avons hâte!
(https://www.facebook.com/rolistetv et https://www.facebook.com/rolistetv pour ne rien rater!)